The short answer: a lot.
Most exports from the United States under $2,500 in value leave the country under the exemption "NO EEI 30.37(a) and are not required to be filed with the government. Couriers such as USPS, FedEx, UPS and DHL handle much of this low value trade. The U.S. Census Bureau estimates the total value of these shipments and tallies them in their export statistics. In 2013, low value exports amounted to $28 billion, roughly equal to the gross domestic product of Paraguay.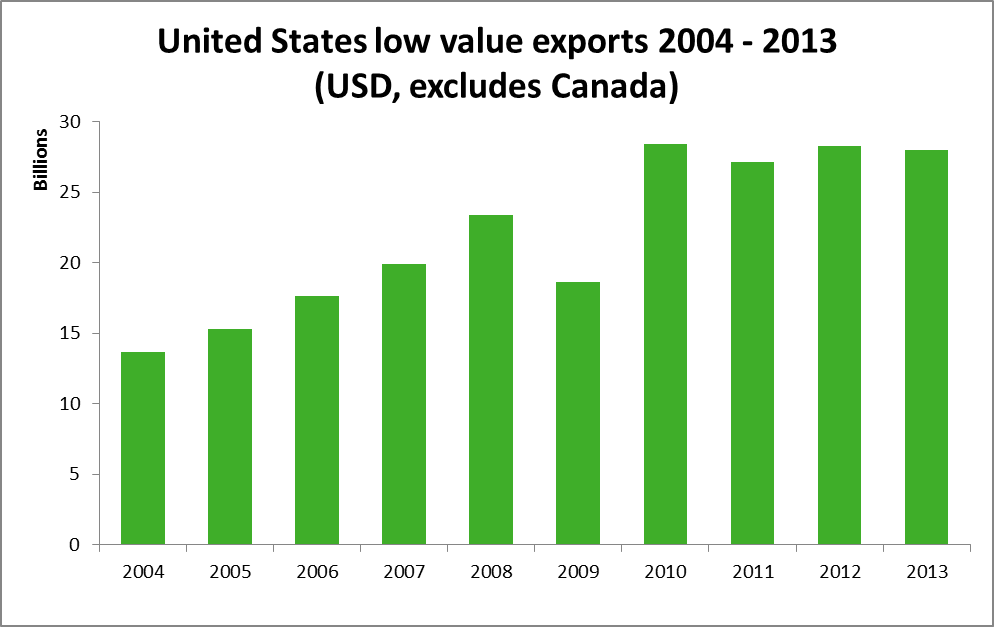 Unsurprisingly, the most common destination for these low value shipments is the United States' southern neighbor, Mexico. The presence of Gibraltar in the top ten, however, is a surprise.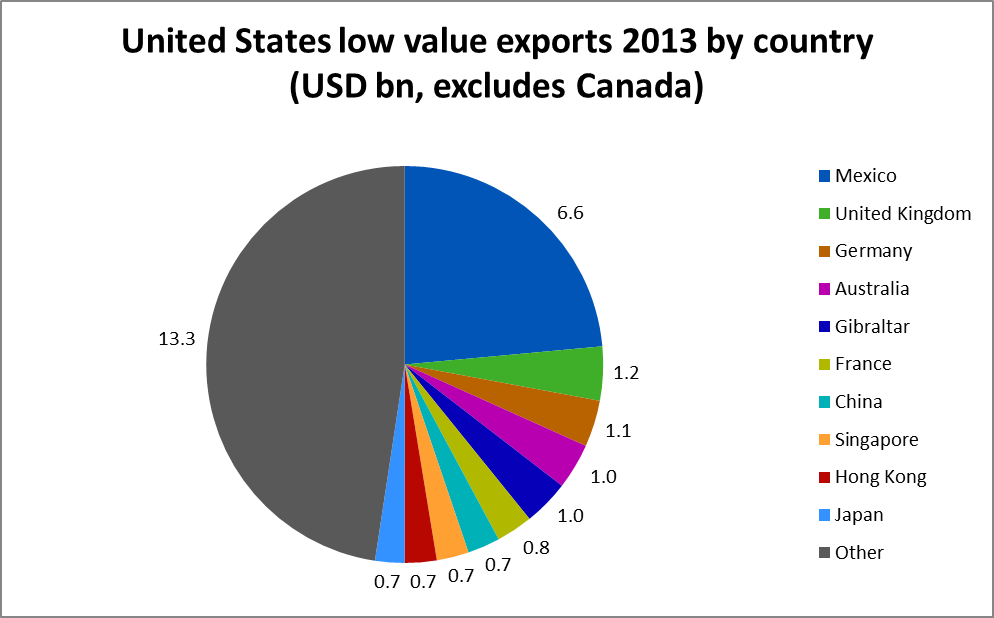 Keep in mind that this low value estimation does not include Canada. Low value exports from the United States to Canada are classified separately. Low value shipments, as with most shipments to Canada, travel under the "NO EEI 30.36" exemption as there is no monetary threshold on the U.S. side to distinguish low value from high for shipments across its northern border.
The Canadian low value estimate comes directly from the Canadian government as part of a U.S.-Canada data exchange. Canada defines its low value imports differently than the United States does its low value exports. As such, the Canadian and non-Canadian low value estimates are not directly comparable.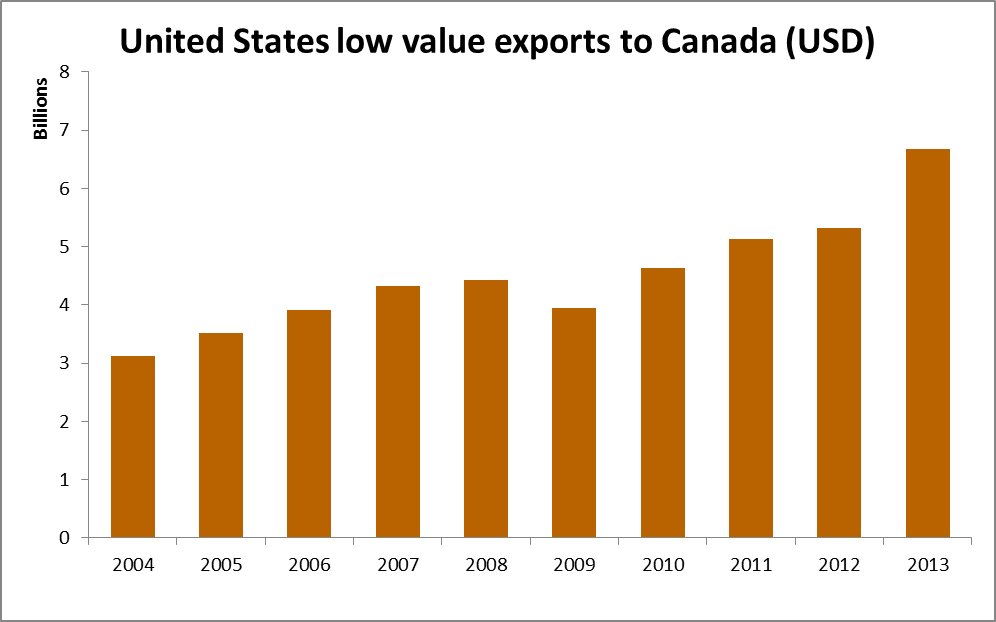 Although calculated differently, at $6.7 billion in 2013, the Canadian low value estimate is close to that of Mexico. Added to the total for other countries yields $34.7 billion in low value goods exported from the United States in 2013, about 2 percent of all exports.