As a result of
Russian sanctions on the West
, food* exports from the European Union to Russia fell from EUR 632 million in July to EUR 375 million in August this year.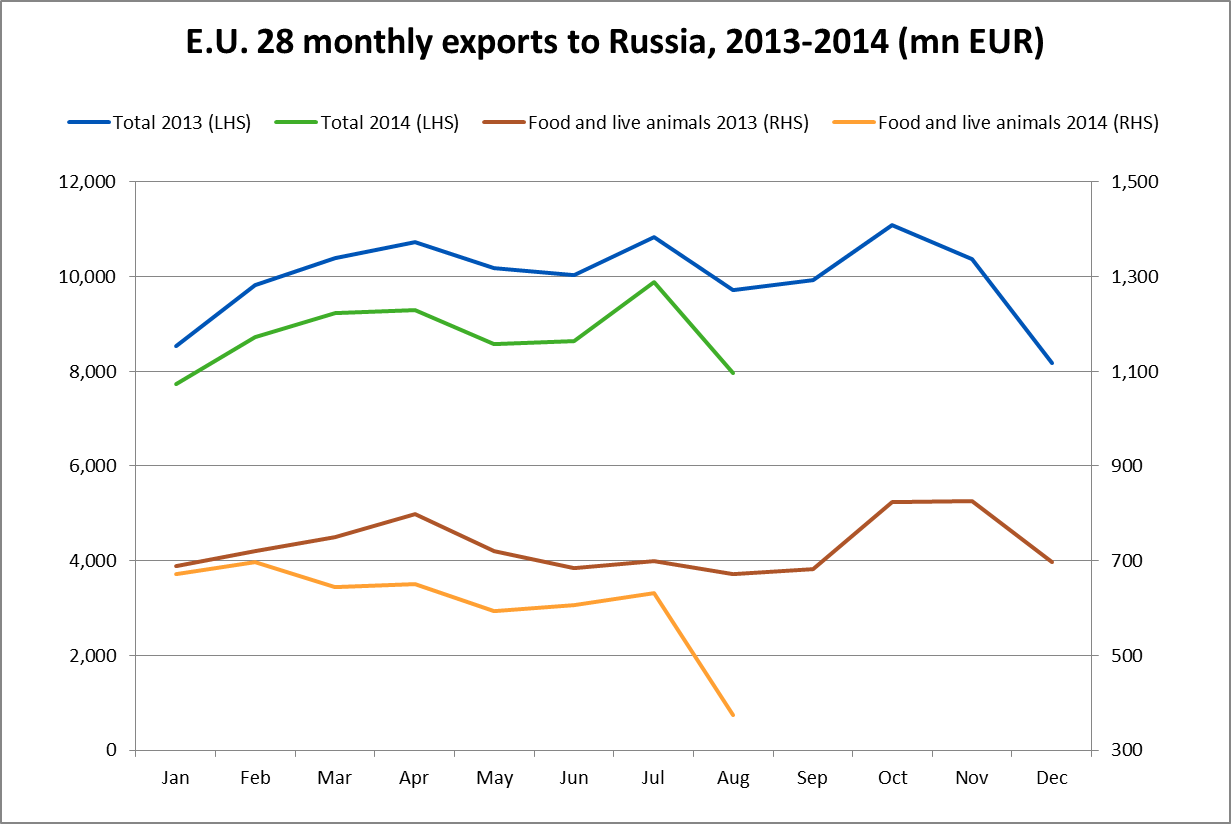 Total exports for the year are down compared to 2013. Weaker sales of manufactured goods from the European Union to Russia — not reduced food exports — are the primary cause, as food and live animals comprise a disproportionately small part of this trade flow.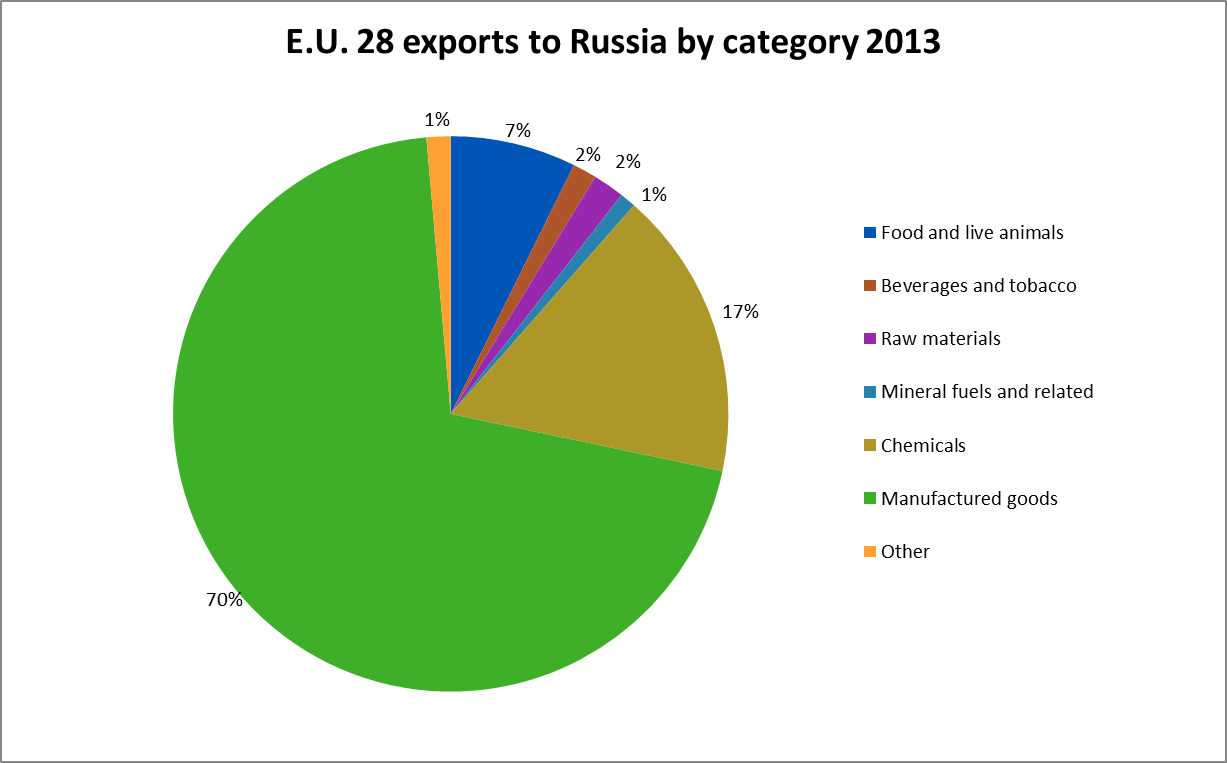 European Union imports from Russia too are down in 2014, although this is because of the declining price of oil rather than administrative action on the part of the E.U.
*SITC section 0.